july 1997
29th July: Whats up.. CIA has just announced a cia conspiracy #50 scene-wide team up and contest with prizes such as t-shirts, stickers.. and yes, even silly putty! check out http://www.creators.org/50 for complete details! Help us out and win cool stuff!
27th July: Scene board Survival of the Fittest (located in The Netherlands) is going private !
For some years now, SOTF has gain over a 1000 users ! But is now 'cleaning up' their userbase in order to start a fresh PRIVATE BOARD.
For more info, call:
Survival of the Fittest node #1: +31-(0)317-315204
Survival of the Fittest node #2: +31-(0)317-314125
ACID CAPS RELEASED!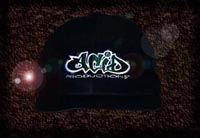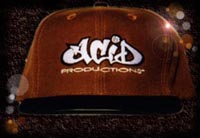 The caps, new from the ACiD gear line, are perfect for the coming summer! Both have an embroidered ACiD logo designed by Rad Man, and are made from "soft, supple wool-blend that just makes your mouth water and lets your head breathe."
Go to the ACiD Gear site to find out more, and for ordering!
fuckbunny takes over the old phlome and philez bots on #ansi.. Masters are: cash, 3t, snowy, mt, sabby, spook, tsk, r3p, mcp, ogre, nd and PhorceP.
the norweigen group scum, comprising anomite (founder), acidblood, choz, and dumbfuck, joins the scene with their first pack..